OUR MISSION IS SIMPLE
We spread God's Love & empower people to live out their identity in Christ, through art and words.
what customers say about us
⭐⭐⭐⭐⭐

When I received the canvas, I was so happy because it was nicely and well packed. The packaging protected my painting very well! And I want to say that the service was really good.. When I open up the packaging and saw my canvas, it was so beautiful and the quality of the print is really good!!! Even though it is not hand painted, but printed, the quality is really amazing!!! Hope to buy again soon! Highly recommended to the people that read this, can purchase one yourself too! :)

Jezreel
⭐⭐⭐⭐⭐

Great work by the artist! It's the second time I bought her paintings! They are so beautiful and most importantly the paintings speak to me especially the second one titled "Be Still"... It's what God had spoken to me previously... Great job, keep up the great work! ❤️❤️

Josephine
⭐⭐⭐⭐⭐

I love the paintings very much and hope to hang it at my future house to remind myself and others on the love from daddy God as well as to love God and love others! In addition, it can help to plant the seeds in the heart of unbelievers.❤️❤️❤️❤️🥰🥰 The quality is good, the seller is lovely and the process of purchasing is easy!

Esther
Blog Posts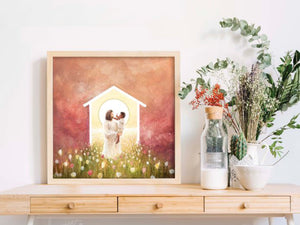 8 Reasons For Christian Home To Have Prophetic Art/Christian Art
God's vision & God's words are so powerful! It can change a heart of stone to a heart of flesh, it can breathe hope to you out of the dust, it ...
Read More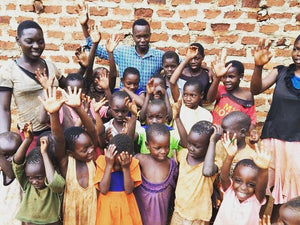 Project Made New X Hands of Hope Uganda Campaign
Since the beginning of Project Made New, our direction has always been to help alleviate poverty. We strongly stand on this quote by ...
Read More